"A doctor who only knows about Medicine,
doesn't even know Medicine"
Abel Salazar (1889-1946)
Our history is our DNA, and our past is what feeds and encourages us to build the future. Our founders – Nuno Grande, Corino de Andrade and Ruy Luís Gomes – are references of freedom and a democratic, multidisciplinary education, centered on students.
This is still very much the basis of our work today. In this school, we promote diversity of thought and critical, non-conformist and interventionist students, as advocated by our patron, Abel Salazar.
ICBAS grew out of the resilience and dream of a group of people committed to the creation of a 'new school which aimed to transform teaching into a democratic space where students grew as subjects of their own development, therefore promoting civic, intellectual and social autonomy' (in the book 'A História dos Homens que Inventaram o Sonho').
The vision of integrated health is at the heart of our institution: 'There is no health without development, no development without health – so we cannot limit ourselves to just teaching medicine'. That is how ICBAS – Institute of Biomedical Sciences Abel Salazar was officially founded in 1975.
Looking abroad and bringing the best educators to ICBAS quickly became an objective. We did not want to stay closed within our own walls, and that is why, from the beginning, we sought to bring Portuguese scientists based abroad to Porto. 'Internationalization helped the development of research, skills and intercultural values'. These experiences at other universities were essential in bringing the world to ICBAS, and giving the school its innovative environment, unique character and image of diversity, openness and transdisciplinary practices, which are still key to our ethos today.
This is our history and our purpose. These are the values ​​that guide us because our past is the future!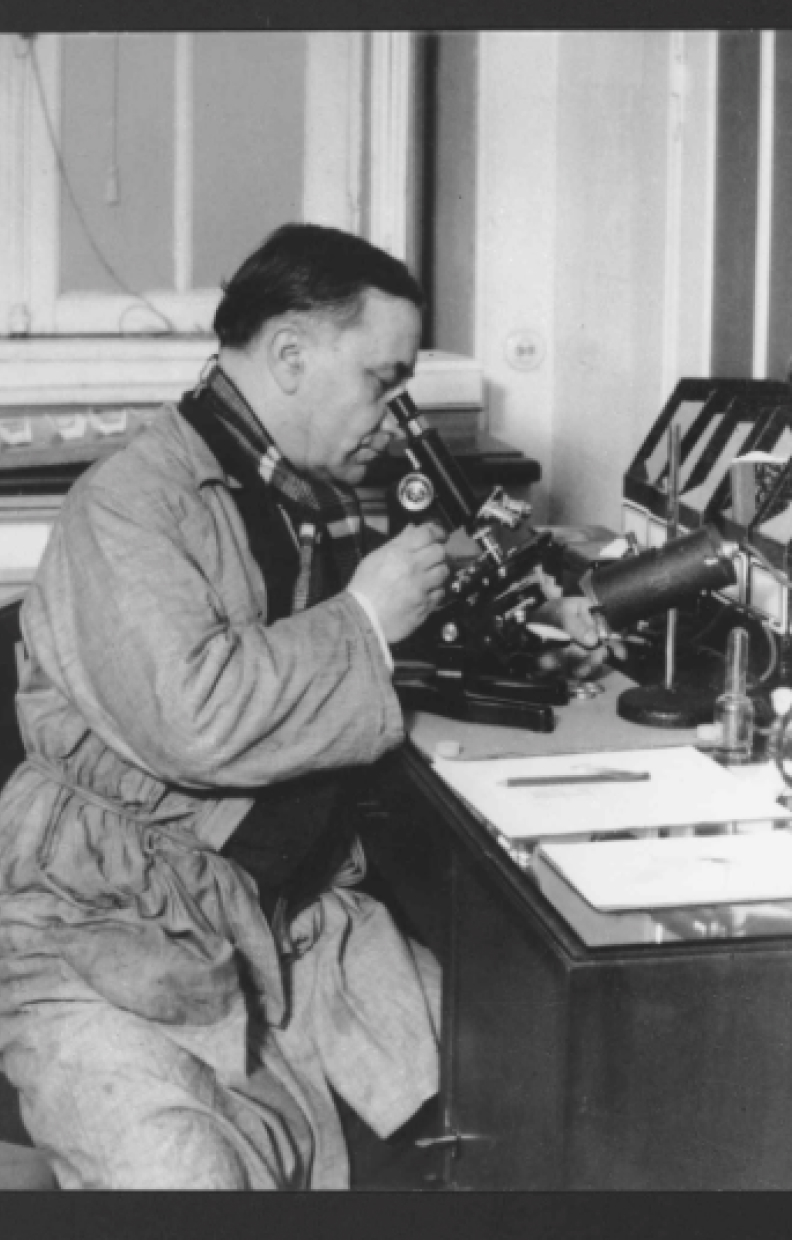 Abel Salazar is the patron of ICBAS and a man who was ahead of his time. A scientist, an artist and a great science communicator.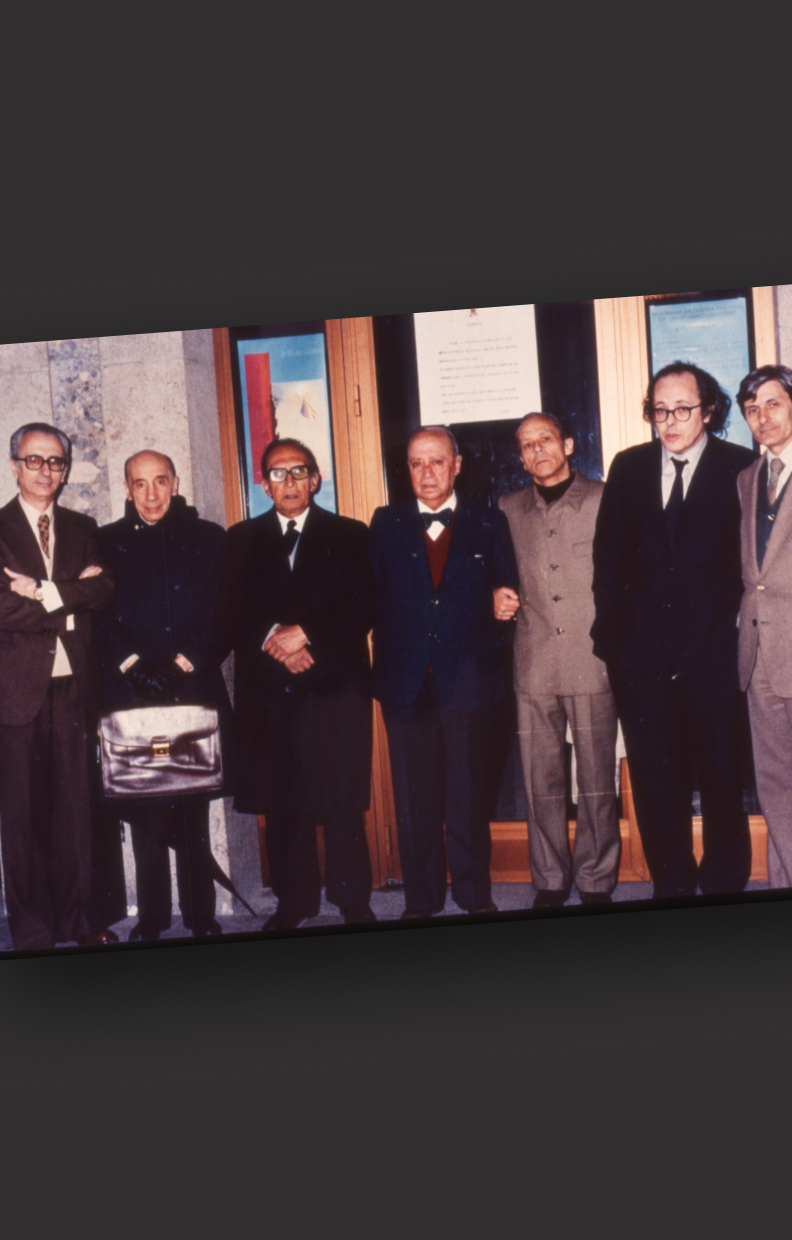 The commission that took office on 15th October: Aloísio Coelho, Neves Real, Ruy Luís gomes, Corino de Andrade, Pereira Guedes, João Monjardino and Nuno Grande.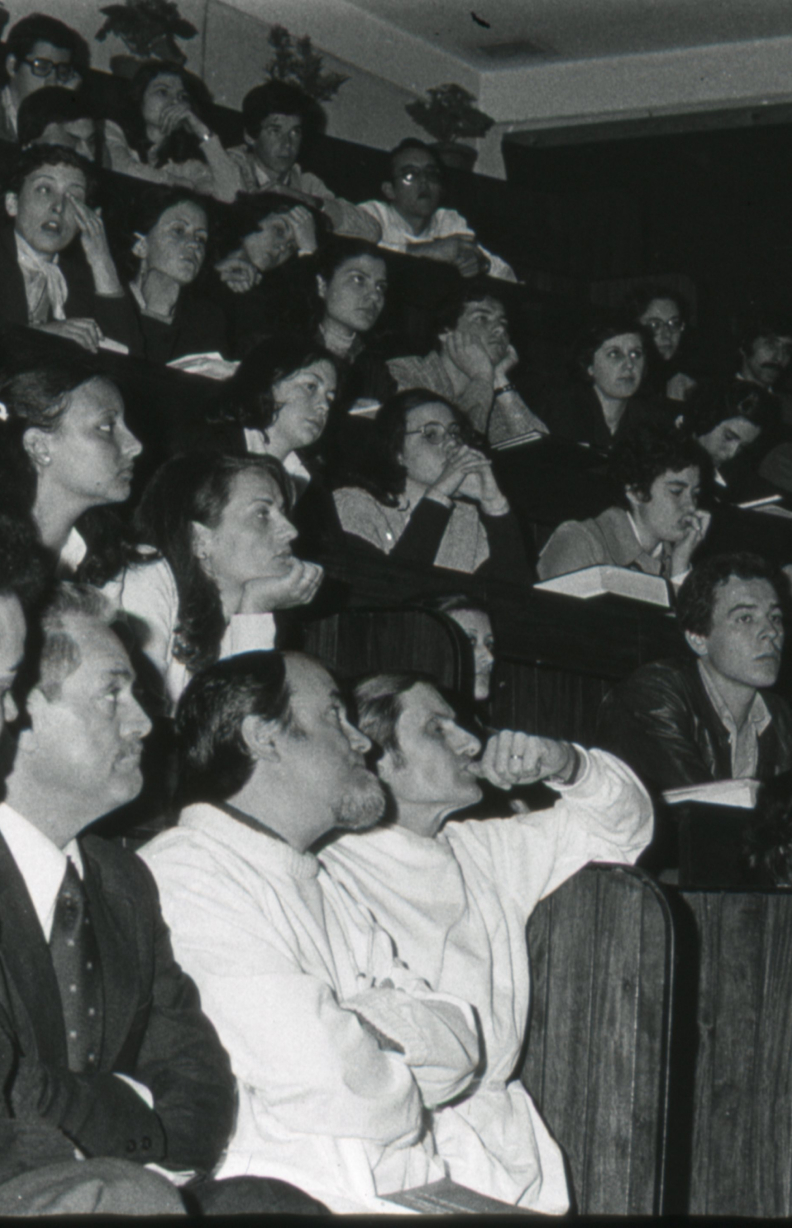 The friendly environment and close relationship between teachers and students in the early days of ICBAS.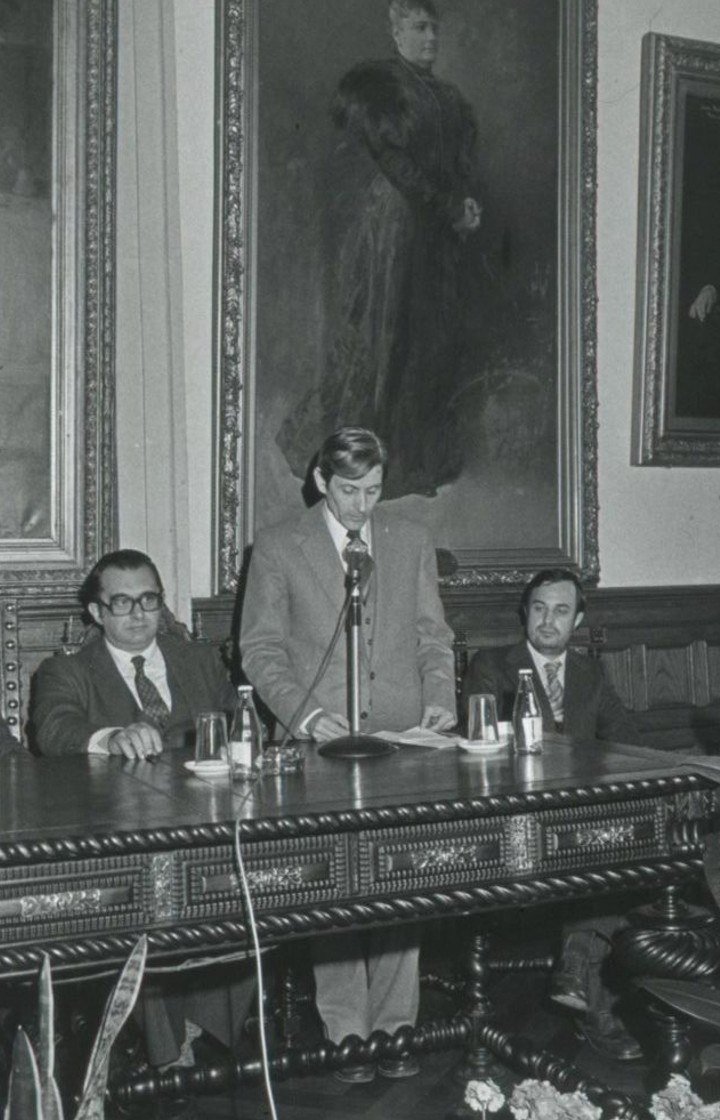 Nuno Grande's perseverance was fundamental for the signing of the protocol that opened the doors to the clinical cycle at Hospital Santo António.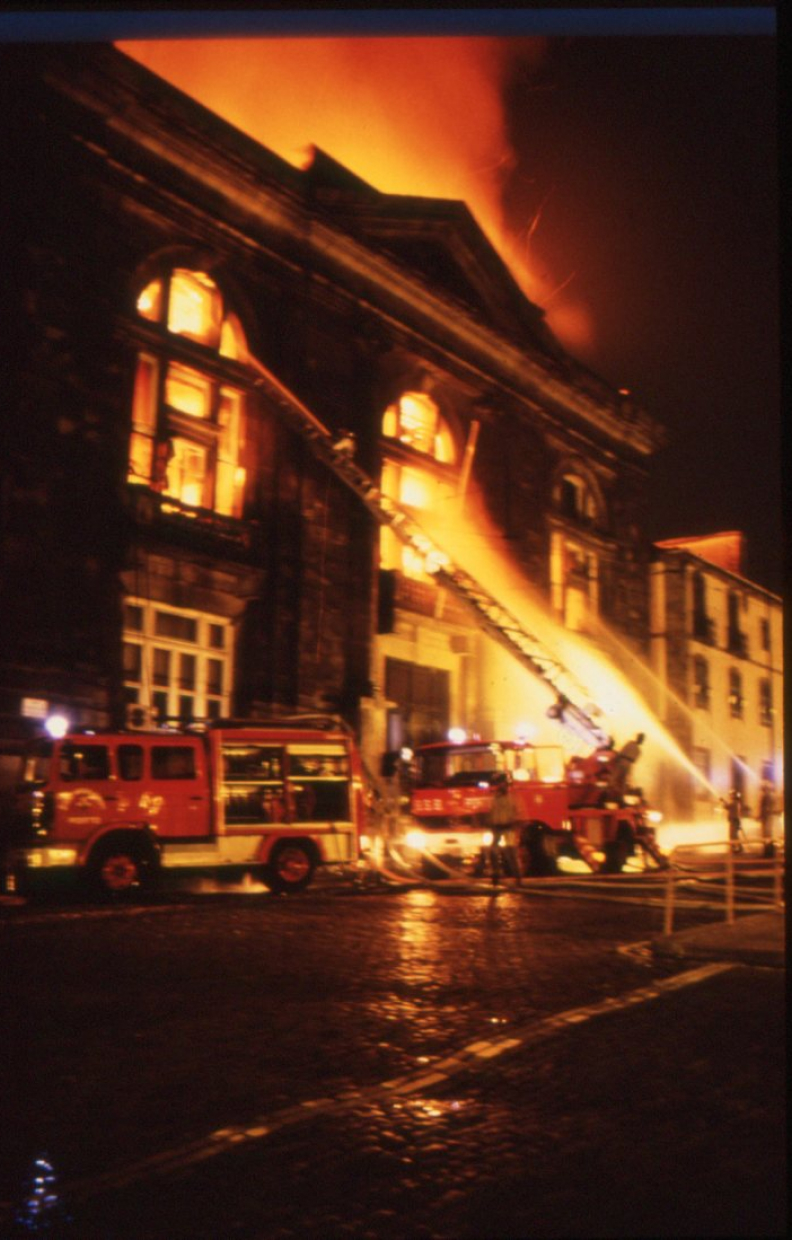 At dawn on 5th March, a fire broke out and destroyed the building.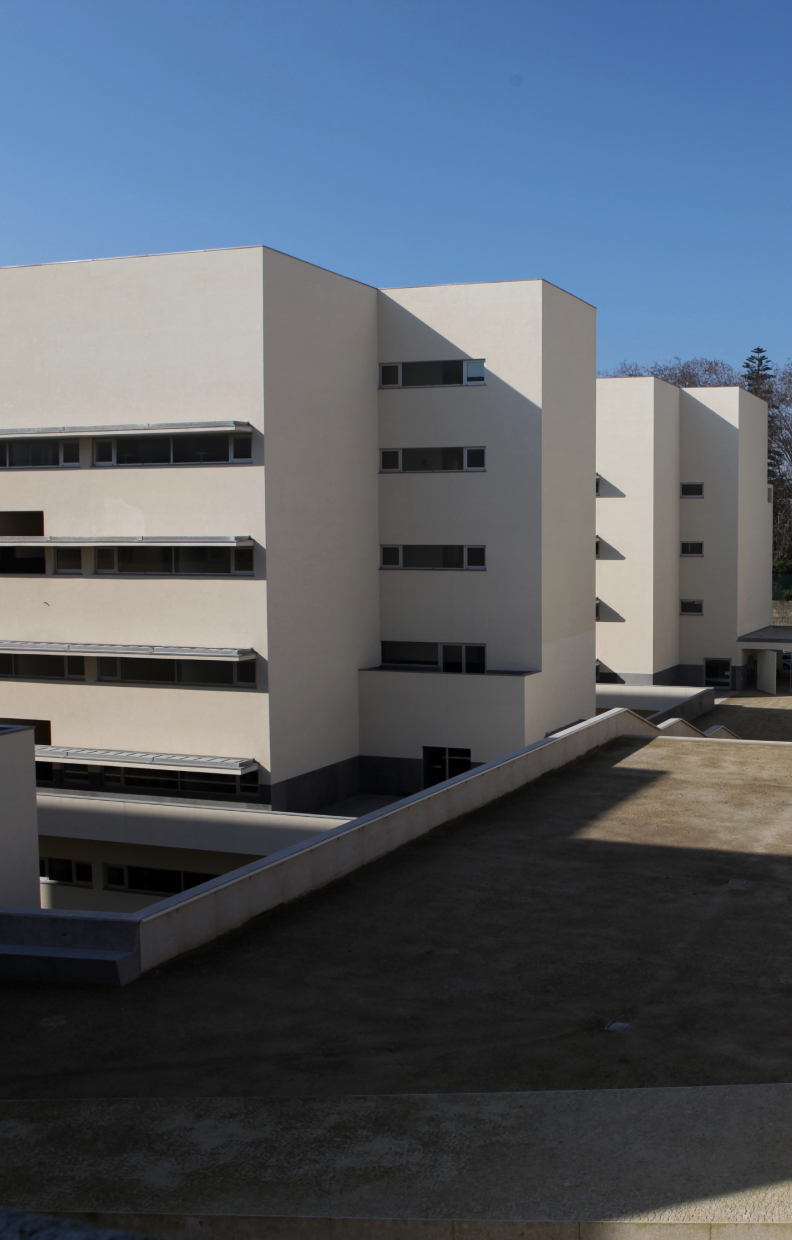 On 20th January the new building was inaugurated. ICBAS' current installations allow us to save a great deal of resources and space, making ICBAS much more competitive